Recently, the United States Mint announced the designs for the 2019 America the Beautiful quarters, and I'm happy to say that one of them is a design I created. It is this view of a driftboat navigating a rocky river in the mountainous landscape of the Frank Church River of No Return Wilderness in Idaho: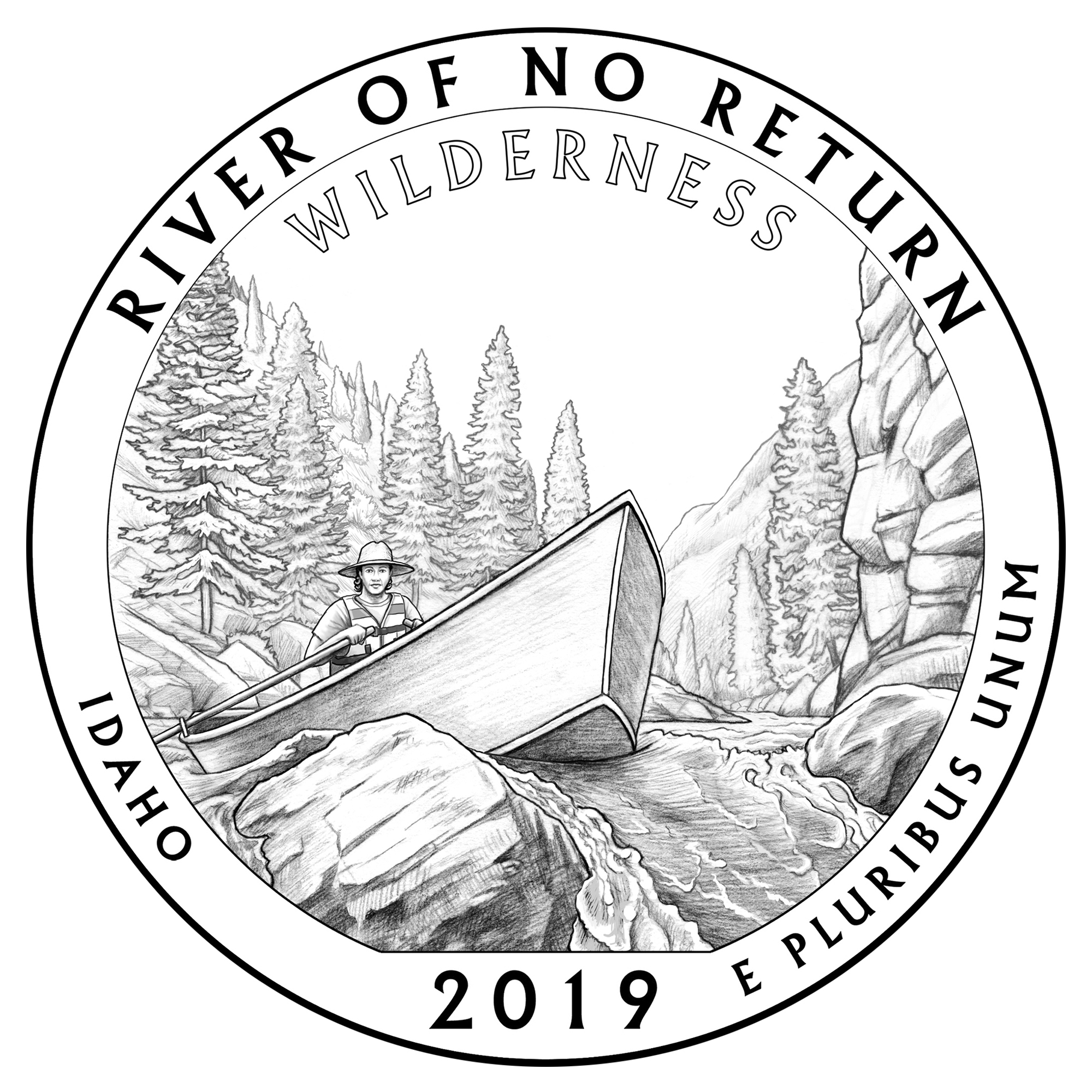 © United States Mint; used with permission
Not long after the announcement, reporter James Dawson from the Boise State NPR radio station asked to interview me about my design. I'm clearly a novice when it comes to media interviews, but Dawson did a great job editing down my long-winded responses to his excellent questions. You can listen to the 4 min. 44 sec. interview here. In the interview, I mention composition as a primary consideration in coin design, and talk about about the importance of the way the negative space of the empty background field interacts with the engraved elements. This is evident in the River of No Return design in the way I carefully chose a perspective and constructed a landscape so the boat would, in part, be outlined against the sky. I also intended that the below-the-boat perspective would offer some drama, as the boat is caught in a moment of time just about to descend some rapids between two large rocks.
It's often the case that my favorite part of any project is the research phase, and that was certainly true for this coin design. Viewing many photographs of the park was a poor substitute for making an actual visit (which wasn't possible at the time of my assignment), but seeing images of the gorgeous landscape surely made me want to experience it. Someday…
These quarters will enter circulation in November of 2019.