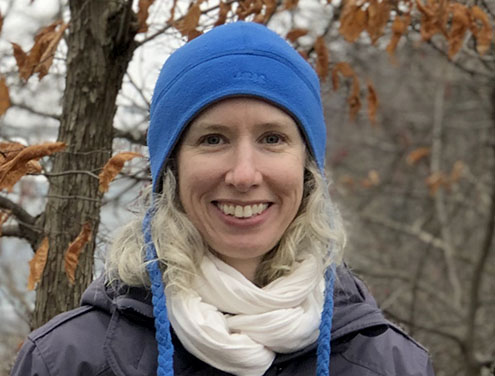 Nature has long been a subject that fuels my inclination to draw. The imagery I create reveals my affinity for details, delight in colour, desire for accuracy, and tendency to spend a lot of time doing research about my subjects. Whatever the medium, I believe that art is a way of learning, both for the artist and for the viewers of the artwork. Through art I've been fortunate to explore subjects as diverse as ecology, zoology, paleontology, botany, and archaeology, along with a variety of cultural subjects. My passion for learning and telling stories through art has propelled me through a 23-year career as a full-time, self-employed artist.
My work More About Science Illustration
As a scientific illustrator,
I create distinctive natural science illustrations for diverse clients worldwide, including businesses, individuals, publishers, governmental and not-for-profit organizations, advertising agencies and design firms.
As a nature artist,
I find satisfaction in observing, celebrating, and sharing the details of nature through drawing and painting.
As a coin and medal designer,
I thrive on the challenge of distilling a story to its essence for a very small canvas.
I work with scientists, art directors, editors, educators, designers, mint staff, program stakeholders, and many other individuals to deliver high quality custom art for a variety of uses.
Experience
My experience as a scientific illustrator, artist, and designer includes projects small and large. A sampling:
Several interpretive sign illustrations for a local municipality's natural areas
A series of marine life illustrations for a scuba diving magazine
40+ coin and medal designs for the Royal Canadian Mint and US Mint
A series of pest illustrations for an advertising agency and their client, a large pest control company.
Dozens of freshwater fish illustrations for a not-for-profit educational organization
Over 500 illustrations of animal life for an encyclopedia
Numerous line and color illustrations for the books The Great Lakes; The Natural History of a Changing Region and Charles Darwin's Barnacle and David Bowie's Spider
Background
My education includes a Master of Fine Arts degree in Science Illustration from the University of Michigan. That program enabled me to take graduate-level science courses alongside the instruction I received in science illustration.
I am a member of the Guild of Natural Science Illustrations, as well the Founder and President of the Southern Ontario Nature and Science Illustrators.
Some of my projects