In the last month or so, the Royal Canadian Mint has released four different nature-themed coins that I designed.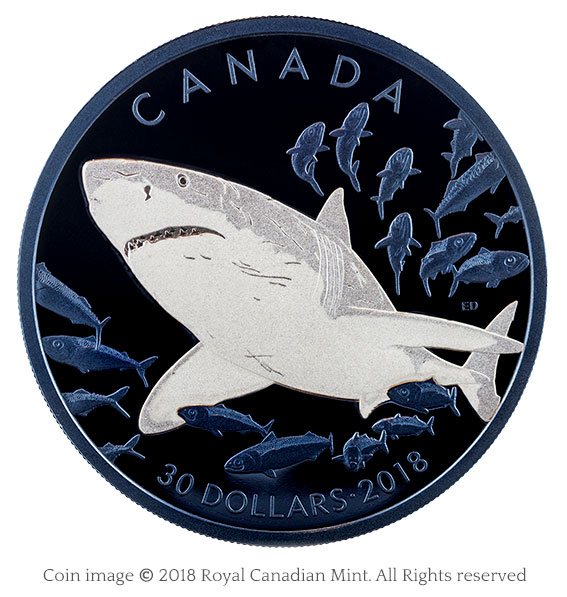 This Great White shark swimming through a school of Atlantic mackerel features a high contrast between the silver and the dark blue rhodium plating. Purposefully, the focus is not on a gaping mouthful of teeth, as this top predator is often shown. Including the mackerel gave me an opportunity to share a bit of the shark's life story, since mackerel are one prey item for the Great White. Additionally, the school of fish gives a sense of movement to the composition. Royal Canadian Mint engraver Matthew Bowen sculpted this design.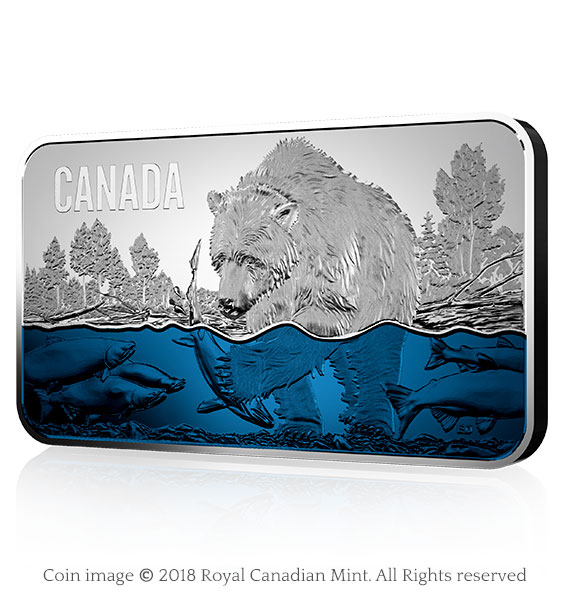 The first rectangle shaped coin I've designed is this Grizzly bear interrupting the run of Pacific Sockeye salmon as they seek breeding grounds. The ultra high-relief coin includes a translucent blue enamel that colors the underwater portion of the design. Royal Canadian Mint engraver Steven Stewart modeled this design.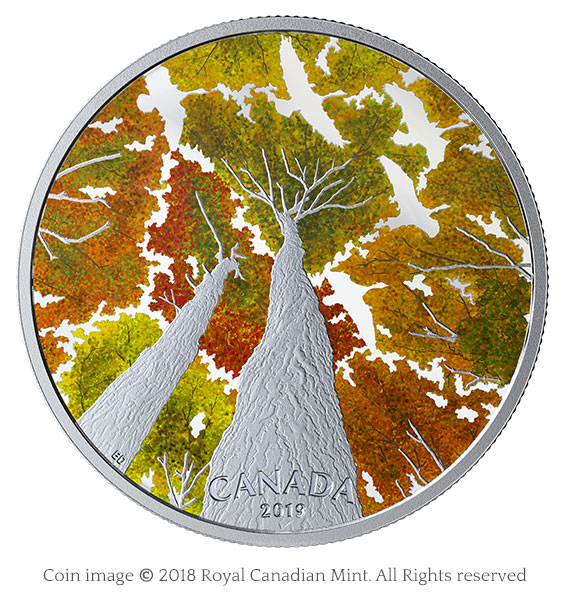 The second coin in a series, this view of an autumn sugar maple canopy suggests a formation of geese overhead, as the spaces between canopies form their shapes. Hopefully, the scene evokes the sound of honking geese, often heard in autumn as they migrate south. Royal Canadian Mint Senior engraver Stan Whitten sculpted this design.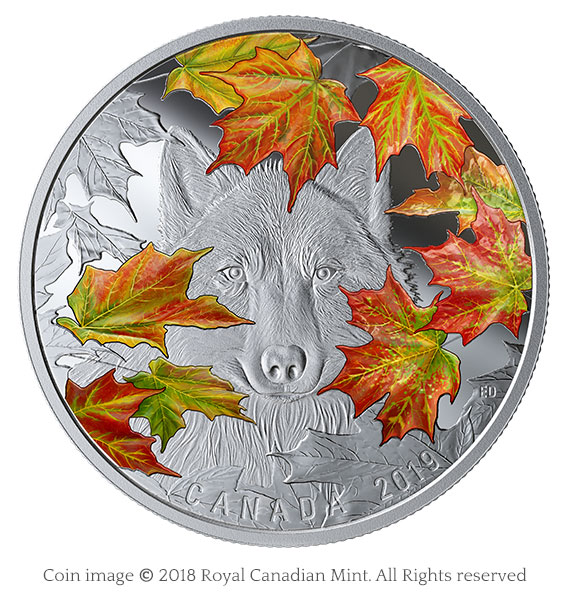 Lastly, in this coin design, the colorful autumn leaves of a sugar maple partially obscure a wolf, peering through the foliage. Royal Canadian Mint engraver Steven Stewart sculpted the coin.