In 2018, the United States Mint began producing a new series of (uncirculating) dollar coins on the theme of American Innovation. There will be one design for each state and territory, and I'm pleased to report that the 2019 Georgia dollar bears my design, engraved by Michael Gaudioso.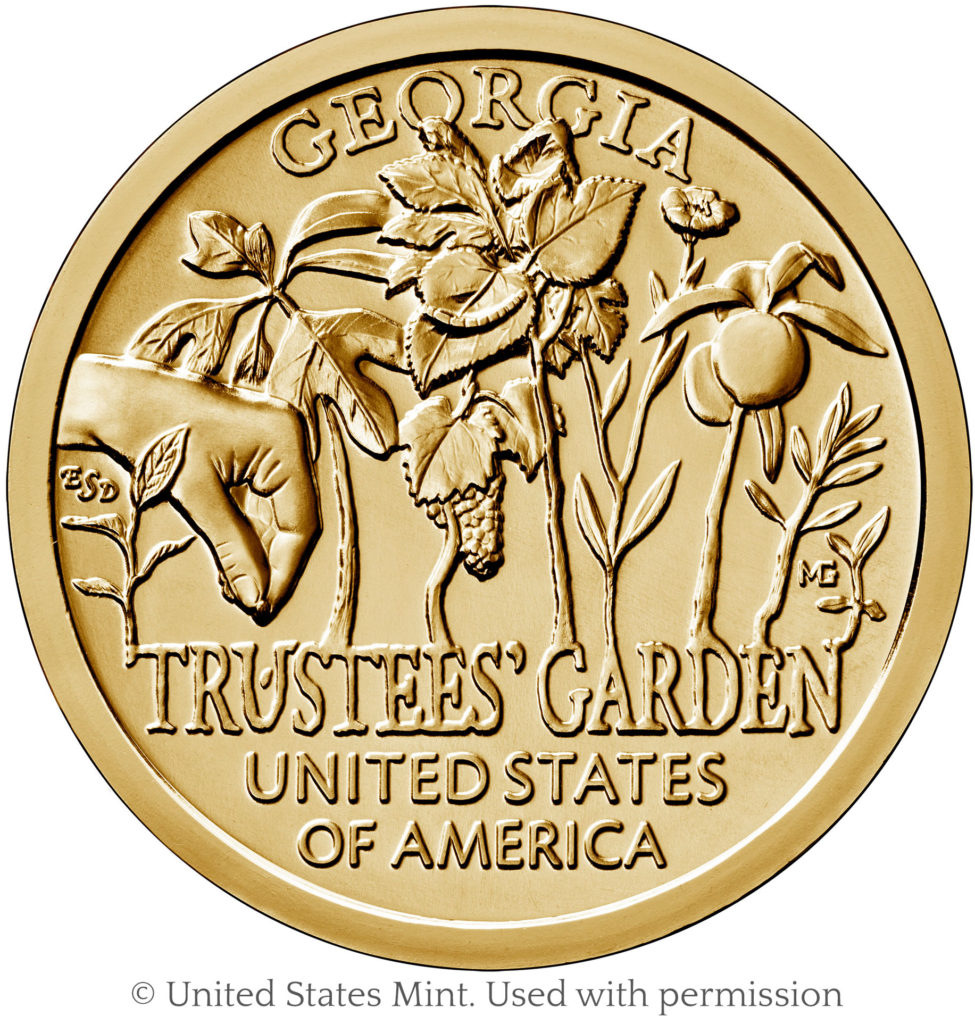 The innovation featured in my design is the Trustee's Garden, a unique experimental garden established in Georgia in the 1730s. (Read more at the Mint's website.) Nature-related subjects are always the most inspiring to me, and as a gardener myself, I especially enjoyed reading about and illustrating the significant species in the Trustee's Garden. There were many species planted in the Garden, and it was a challenge to whittle down the list to several that seemed most important: sassafras, mulberries, olives, oranges, peaches, grapes, and flax. One may notice that the plants aren't accurately sized relative to each other, and are too young to be bearing fruit. This artistic license wasn't easy for the science illustrator in me! I decided that identifiability was more important than accuracy, though the leaves and fruits are accurate individually. Since there was already an element of fantasy in the design, I enhanced it by having the plants  'grow' out of the words "Trustee's Garden." Lastly, to reinforce the point that the Trustee's Garden was a horticultural experiment, I inserted a person's hand planting seeds.
Readers may know that I'm partial to invertebrates, so it's no surprise that my favorite part of the design is the caterpillar feeding on the white mulberry leaf.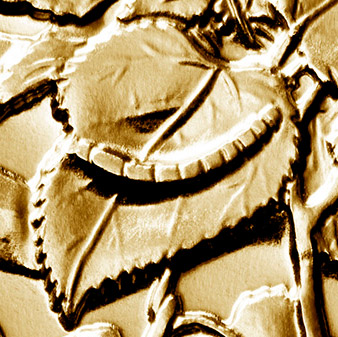 The Georgia colonists weren't interested in mulberries. They were interested in silk, and silk production requires multitudes of silkworms (Bombyx mori caterpillars), and silkworms prefer white mulberry (Morus alba). The gardeners' dreams of a silk industry never materialized, but
their legacy of experimentation gave me a good reason to include an insect in my design.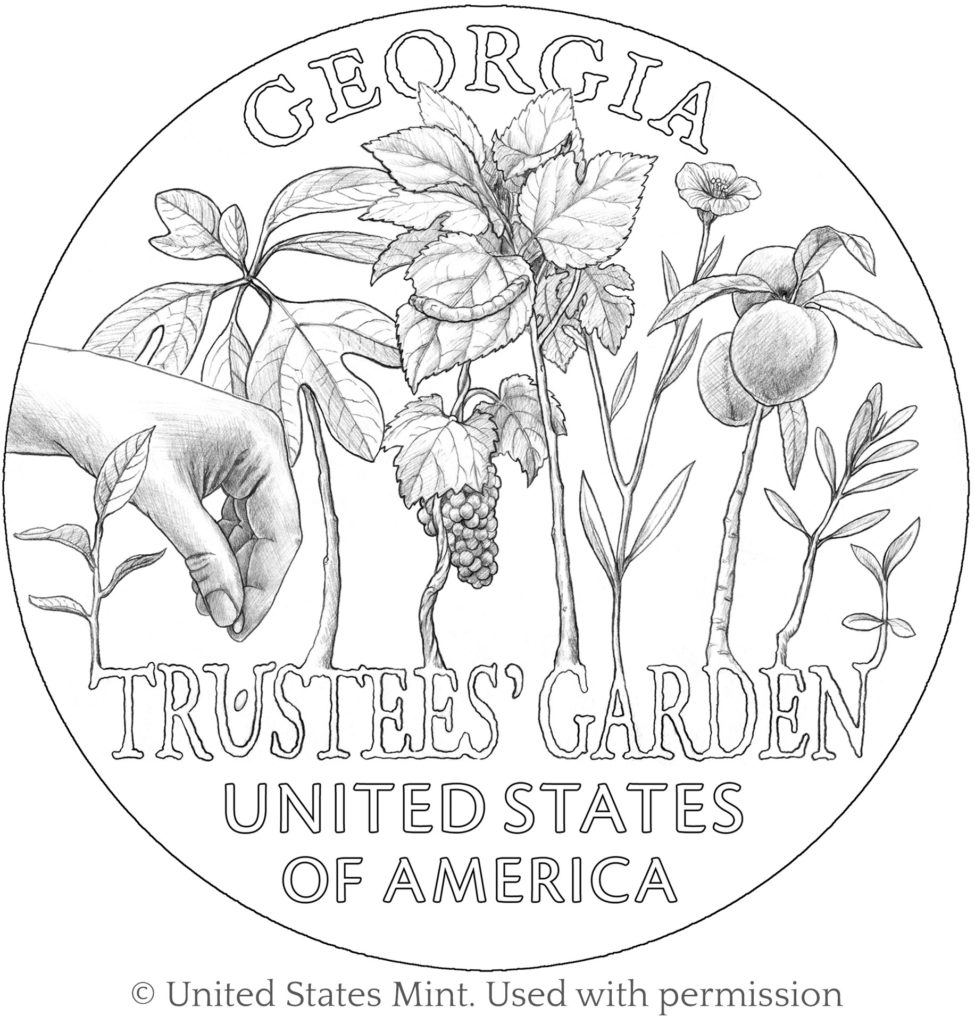 It just so happens that this is the second U.S. coin I've designed that includes an insect (both Lepidoptera); the first is here.