I previously posted line art and a radio interview in which I spoke about the America the Beautiful quarter I designed for Idaho's Frank Church River of No Return Wilderness. I'm excited that this quarter has now been released into circulation. Keep an eye out for shiny quarters in your change, my friends! Here is an image of the quarter's reverse (the side I designed), which was engraved by Renata Gordon: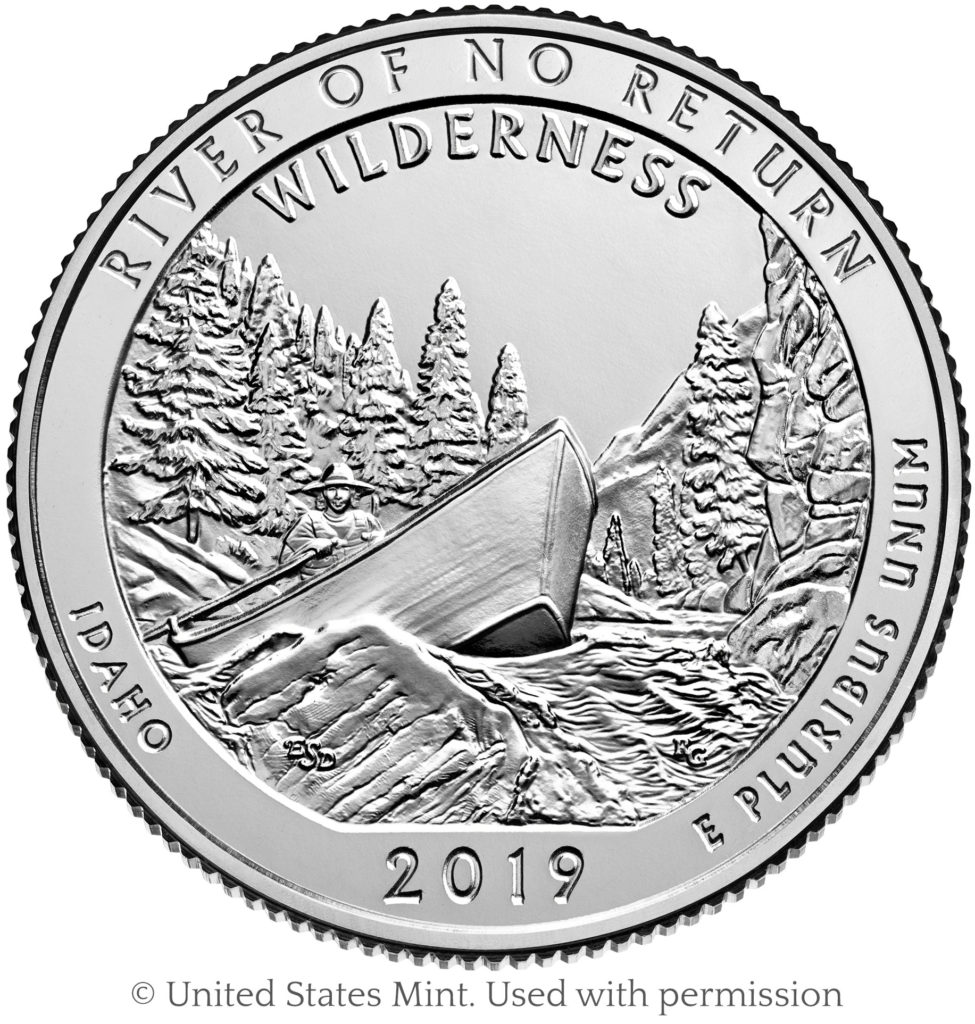 The U.S. Mint created this video that includes Renata and I talking about the quarter design, along with some scenes in the beautiful park.

If you do find a 2019 quarter in your change, whether or not it is the Idaho design, look carefully at the obverse (heads) side of the quarter to see if there is a 'W' to the lower right of George Washington's head. If there is, you're lucky enough to have found one of the (relatively) few quarters minted at the U.S. Mint's West Point facility.
Should you come across one of these W quarters, especially during the first 45 days after their release, consider sending it to Professional Coin Grading Services (PCGS) in order to have it graded. There is a prize for the first one submitted. Also, you can choose to have a special label that includes my signature; I've just recently begun signing coin holder labels for PCGS.