If you've been to my website lately, you may have noticed that it has a new appearance and a modest reorganization. Though I liked my previous website design, there were some issues with its functionality and I wanted to reorganize the content. Primarily, I wanted to add a Nature Art section in order to allow me to sell original artwork through my site. Now, visitors can purchase original art directly through my website's shopping cart function, and shipping is free to most addresses in the USA and Canada. Some examples are shown below, but I'll be gradually adding more drawings and paintings—both new and from the archive—to this section as time allows.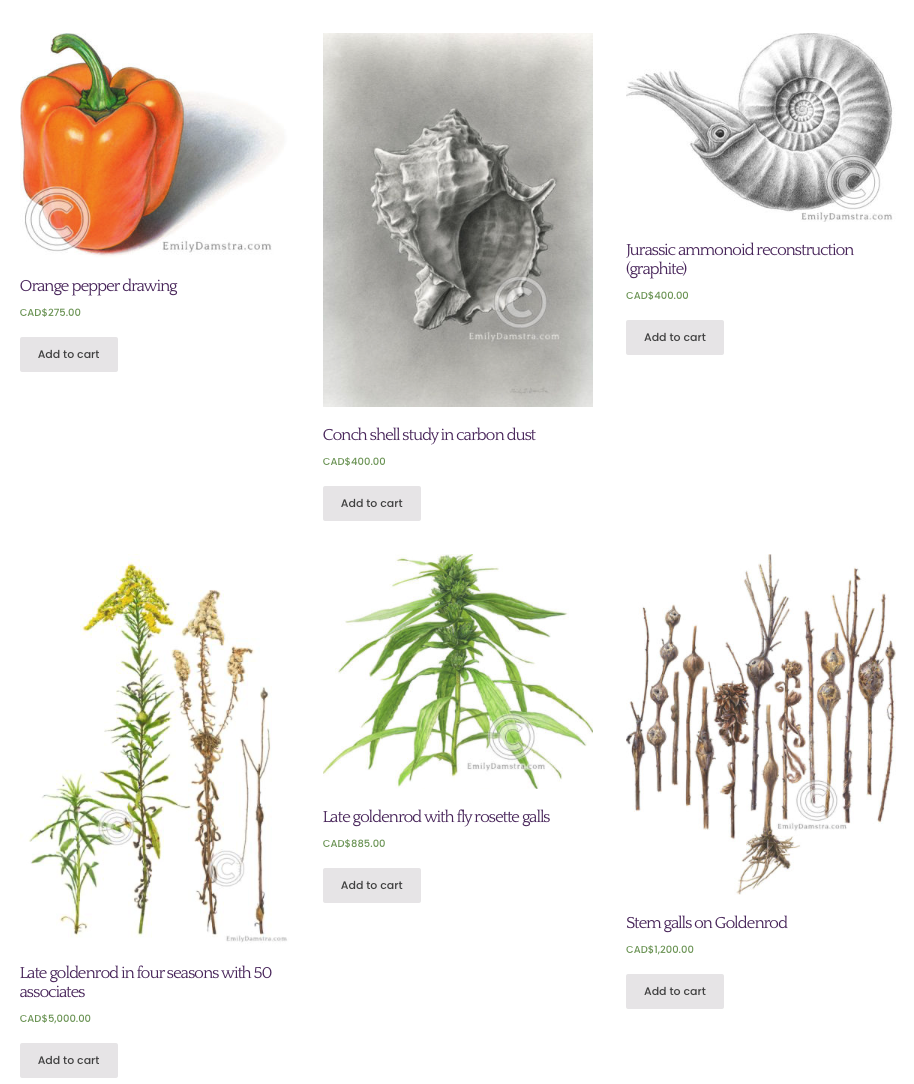 If you have a chance to explore the site, I'd welcome any feedback.
WordPress expert Warren Groom facilitated this redesign, and I'm very happy with his work.